INRAD, a division of Vibroplex®, enters our 34th year of offering quality accessories for the active Amateur Radio enthusiast. From our beginnings as Fox-Tango many years ago offering aftermarket crystal filters, we have designed and marketed many transceiver modification kits, crystal and mechanical filters and other items over the decades. Today, we use our expertise to offer a new line of desk microphones and accessories for everyday Amateur Radio operation.
The current line consists of 5 desk microphones, each with a dynamic element unique to the specific model, table stand with microphone clip, and adapters for connection to Kenwood, Elecraft, Yaesu, 8 pin Ten-Tec, FlexRadio, modular Yaesu and modern 8 pin Icom transceivers. Hand and footswitches for PTT operation also available.
Complete technical and descriptive information on each microphone can be viewed by clicking the More Details tabs at the bottom of the page. Each INRAD microphone is supplied with a 3 pin XLR to 1/8" mono cable, which is in turn connected to your HF transceiver with an appropriate adapter.
Headsets with boom microphones and communications grade headphones plus more accessories to be released later in 2017 by INRAD. Watch this space for more information.
Our initial product release promotional offer is still in progress: Purchase any INRAD desk microphone and receive the rig mic jack adapter of your choice at no charge. A $14.95 value. Available factory direct from INRAD or at the DX Engineering® website. Promotion expires September 30.
Enthusiastic user feedback in the aftermath of the Dayton Hamvention and HAM RADIO 2017 Friedrichshafen has been coming in over the new microphone line. Some recent commentary:
Icom technical guru Adam Farson, VA7OJ/AB4OJ: "Happy to report I tried out the M629 on my Icom 7300 this evening whilst chatting with some friends on 40m ... excellent reports. Settings: mic gain 85, compression 3, TBW WIDE (200 Hz - 2.9 kHz), bass +1, treble +3. The mic was mounted on the desk stand and I was close talking it about 2 cm away. Thanks for putting me onto this mic. I plan to continue using it with the 7300." Visit Adam's excellent site at www.ab4oj.com
Calling CQ newsletter author Jeff Davis, KE9V: "I've been using the new INRAD M629 desk microphone with my IC–7300 for the last few months with excellent results. Audio reports have been outstanding and I've done hours of testing with friends on the air familiar with my voice who tell me they prefer the M629. It's quality gear at a bargain price."
John Watson, W4JCW: "No one could tell the difference on the air among the M629, my Electro-Voice RE-20, Heil PR40, Heil PR781. Compares strongly with the $200+ mics on the market today."
Salvatore Salanitro, DH7SA: "The new M686 sounds terrific on the air with my Flex-Radio 6300. Great job INRAD!"
Bill Perkins, KB4KFT: "I bought a microphone from you at the Knoxville Hamfest, M686 with desk stand and connector for a Flex-Radio 6300. It worked great that night from Cumberland Gap National Park! I want to get another one, I can see these being a permanent addition to my portable setups."
Are you next?
Each individual page below has full descriptions of each of the 5 microphones with technical data.
We have created a document that explains the microphone frequency response curves for the 5 models, along with data about human speech in a effort to explain how these microphones work and which would be the best choice for you. Each microphone is compared to the others.
Click here to read INRAD Microphones And Transmission Of The Human Voice. Also see each individual mic page for information.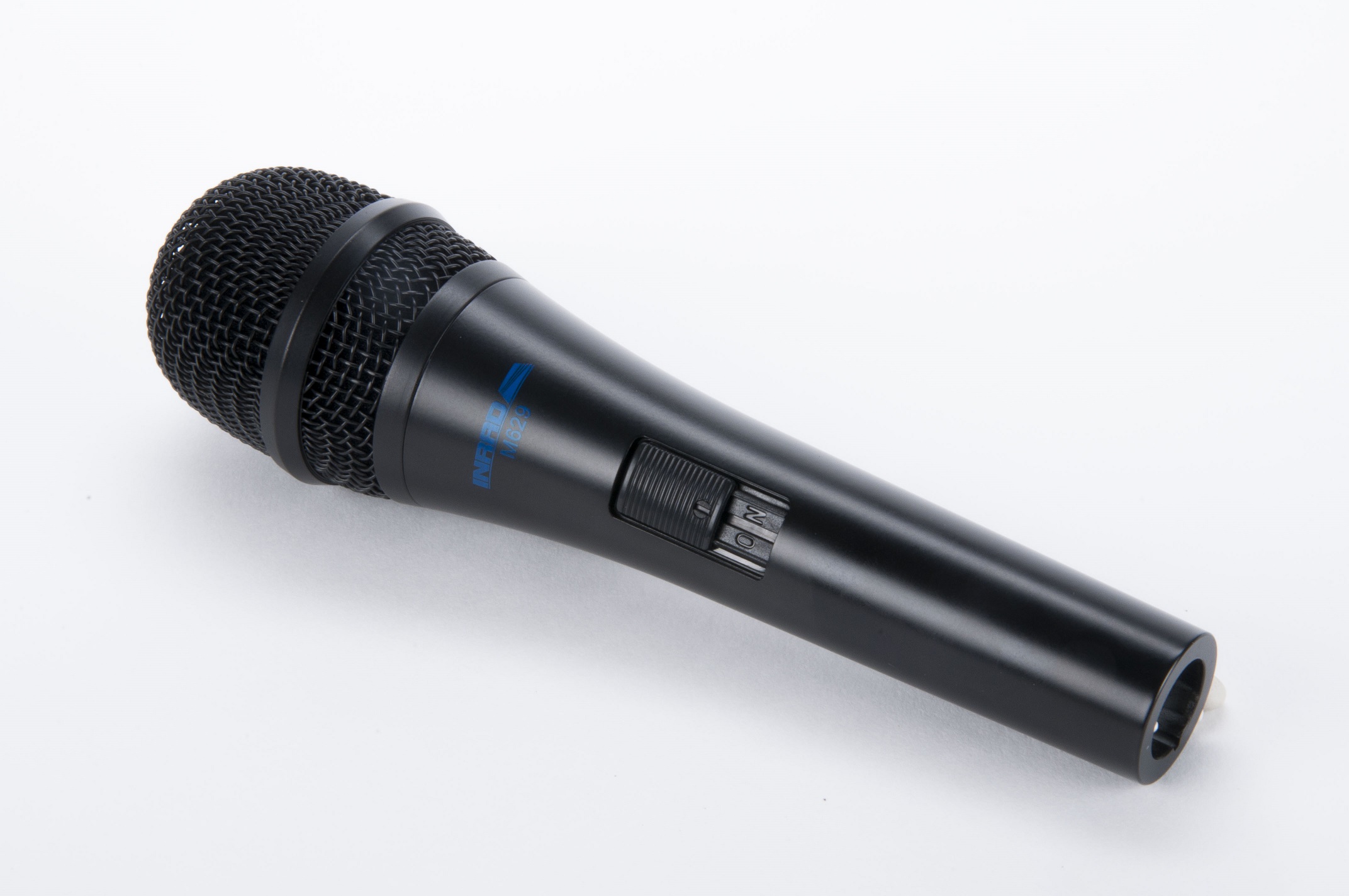 M629 is one of our two line leaders. A stylish microphone delivering full sounding SSB audio for any modern HF transceiver. Featuring a brilliant cardioid dynamic element with excellent frequency response. They'll think you're running an expensive German mic into the rig. $79.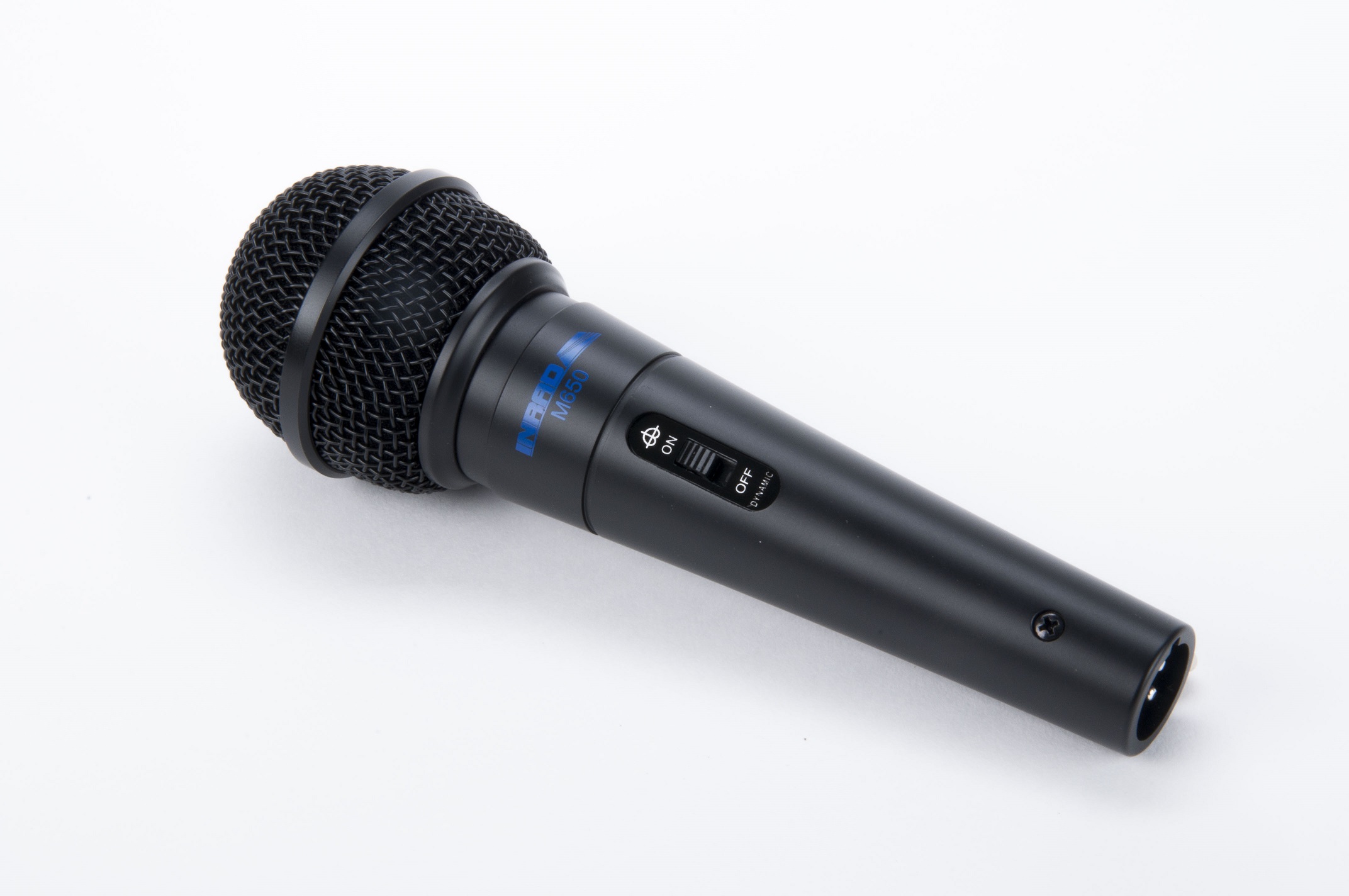 M650 is our line-leading counterpart to the M629. Featuring a unique cardioid dynamic element with a response pattern similar to the M665, this microphone features lots of high-end punch for DXing while still retaining overall well-rounded sound. Classic ball hood with internal breath screen. $79.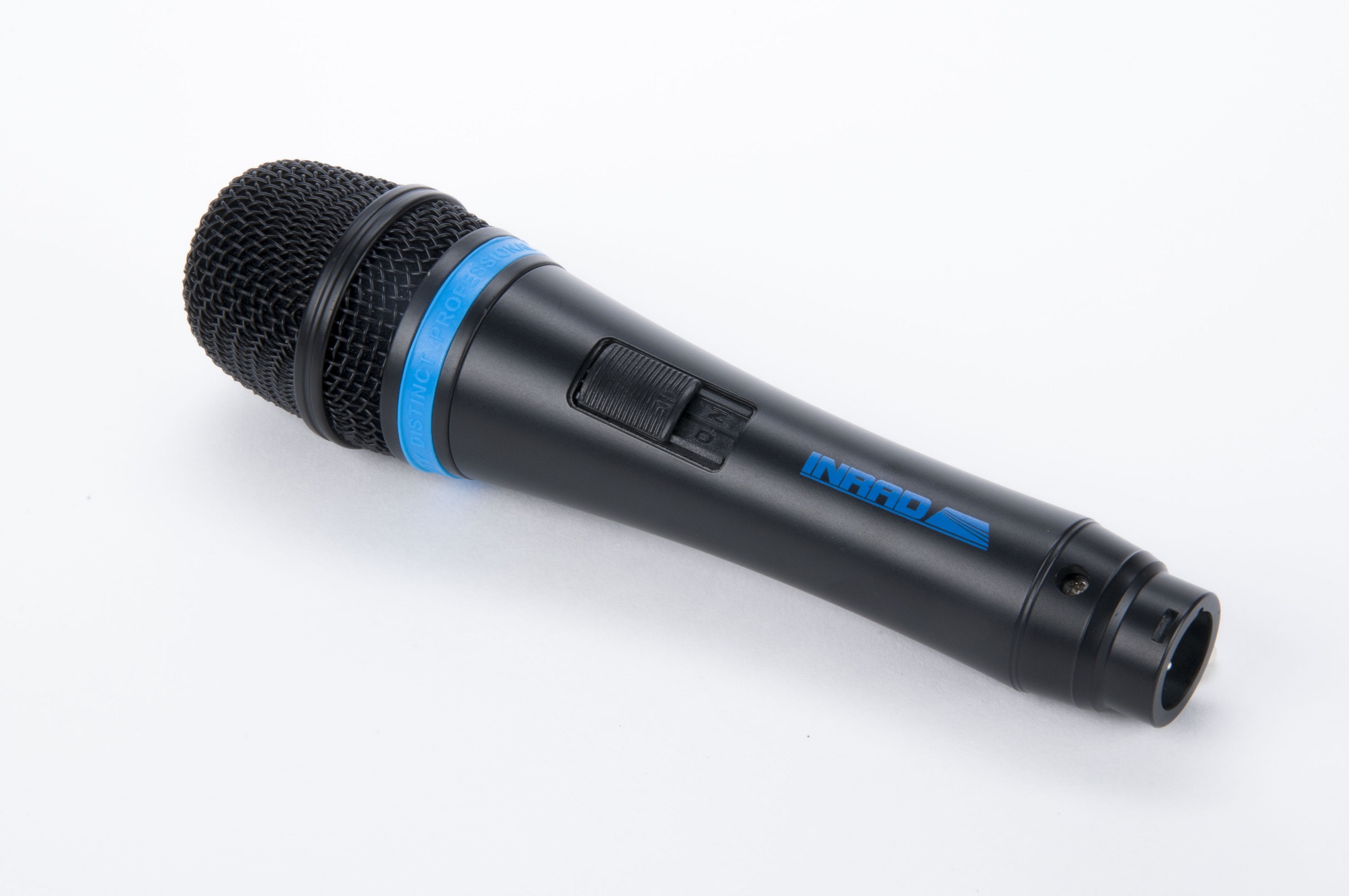 M686 is cousin to the M629, with excellent transmit audio response from a cardioid unidirectional dynamic element. Black metal frame, modern squared-off hood over element with internal breath/windscreen included. $69.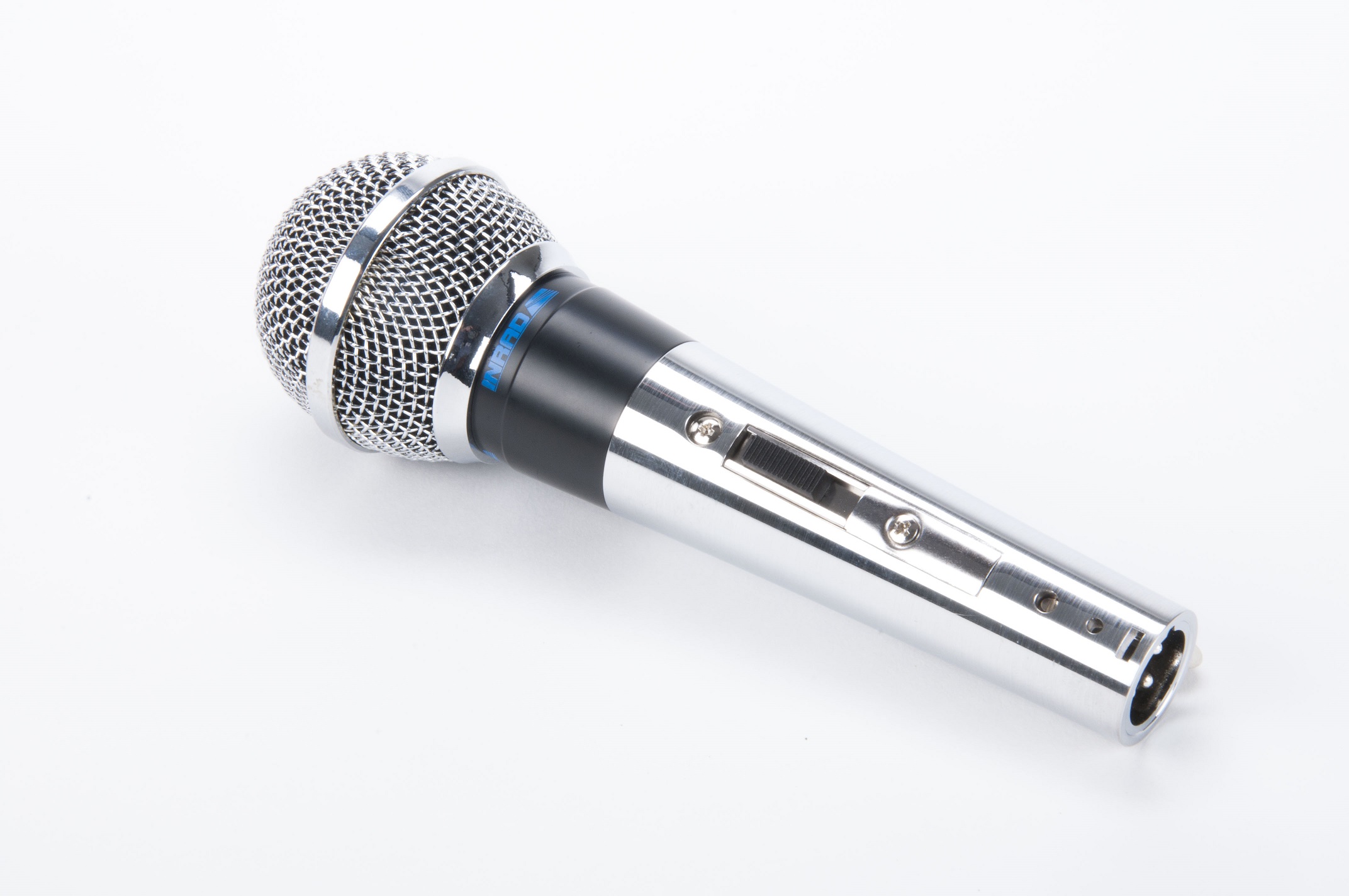 M665 features a retro chrome look reminiscent of the classic Shure 565. Superb audio response with high-end punch similar to the M650 utilizing a cardioid dynamic unidirectional element with bright mid-range. Built-in spherical breath and pop filter on the element. $69.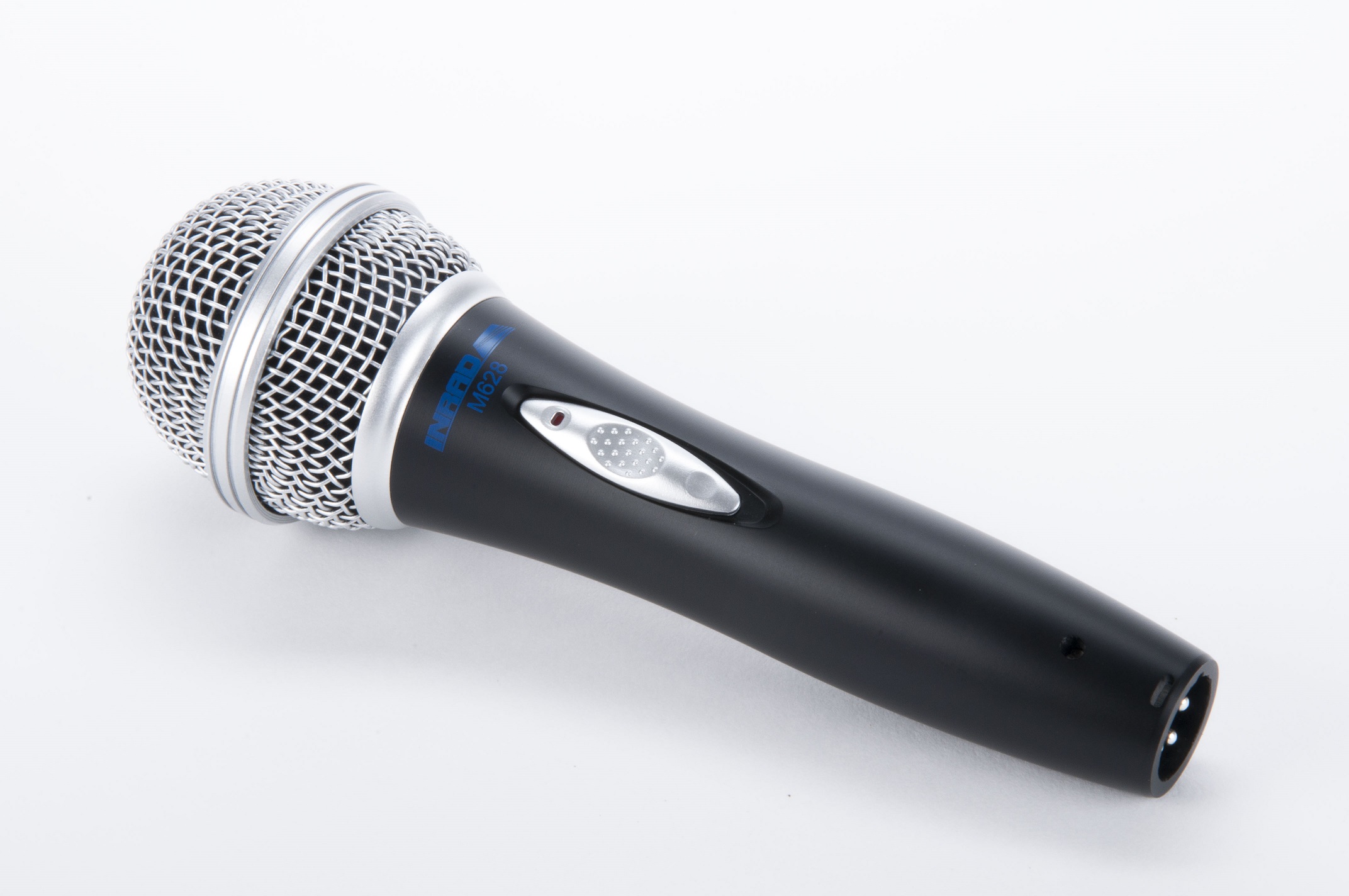 M628 is a flat response cardioid dynamic element with 50 Hz - 15 kHz response, metal frame and element ball hood. Nice vocal reproduction for use with any Amateur Radio application. Clean, clear SSB transmit from your HF rig. Nice audio at a nice price. $59.
Each INRAD microphone is supplied with a 3-pin XLR to 1/8" mono connection cable standard. Mic adapters are available with three connectors, 1/8" mono female for mic connection, 1/4" mono female for PTT hand or footswitch, microphone connection to radio. $14.95. Introductory special: Buy an INRAD microphone and receive adapter of your choice at no charge. Expires 9/30/17.
How the mic adapter works: The supplied microphone cable, XLR to 1/8" mono, is plugged into the 1/8" female mono jack on the adapter. The 1/4" female jack is for connecting a Push-To-Talk footswitch or handswitch. Without a PTT footswitch or handswitch, the radio can be used in VOX mode. Mic jack on adapter plugs into the microphone jack on your transceiver.