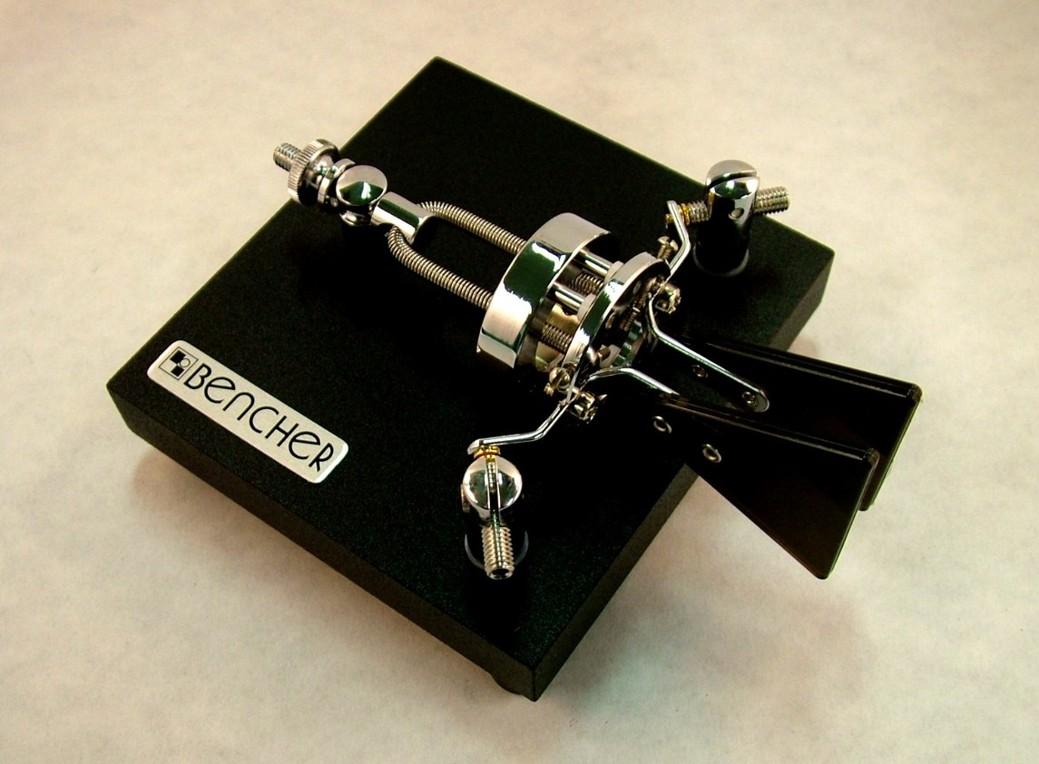 Bencher ST-1 single lever paddle.
Single lever assembly pivots between the dit and dah contact posts with movement similar to the BY series iambic paddle

Tensioning screw at rear post for adjusting spring action

Smoky brown molded finger pieces

Light touch for sending clean code
Powdercoated cold rolled steel base
Weight 3 lbs.
Adjustment wrench held on under the base with tool holder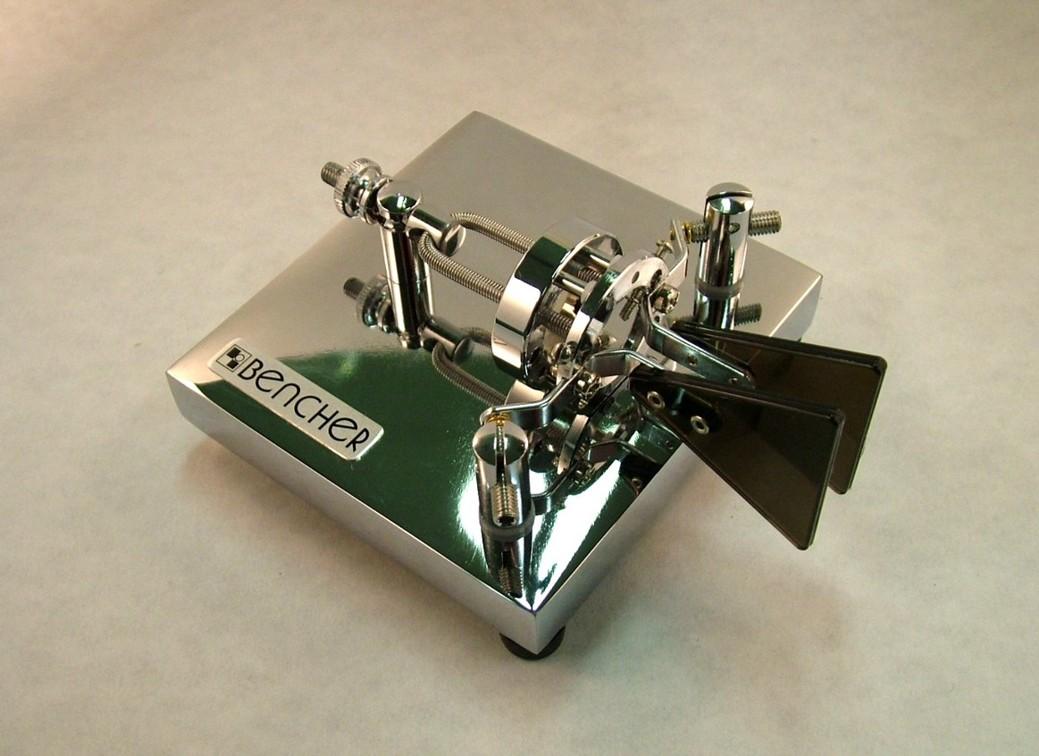 Bencher ST-2 single lever paddle. Identical to ST-1, but with chrome base.
The underside of the ST-1 and ST-2 have 3 female and male disconnect terminals for ground and each of the DIT and DAH connections. HF transceivers equipped with either a 3.5mm (1/8") or 1/4" KEY input jack can be hooked right up with the EZ-1 kit. The EZ-1 has a 3 wire cable with the correct female terminals on one end for the ST-1 and ST-2, on the other end a 3.5mm connector with a 1/4" adapter included. No soldering. Plug the terminals onto the bottom of the key, plug the other end into the KEY jack on your HF rig.