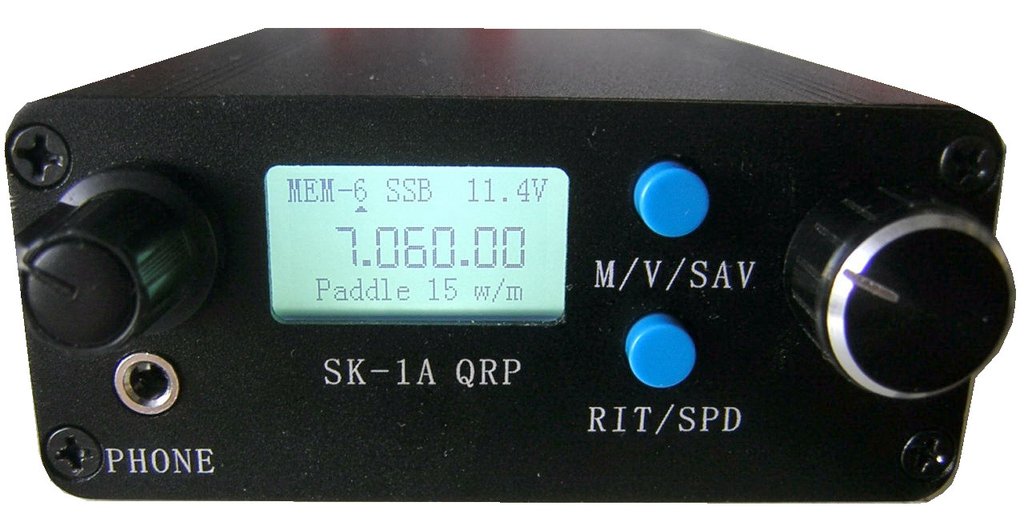 New for 2017: SK-1A 40m single band QRP SSB/CW transceiver. Sold as an assembled item only.
Size HxWxD: 1.5" x 3.5" x 5"

Weight: 9.8 oz

DC input: 10-15 VDC

Power consumption: RX 60 mA, 50 mA with backlight off. TX, 800 mA.

TX: 7.0-7.3 MHz

RX: 5.9-8 MHz

IF: 50 MHz DDS

Output power: 5-6W at 12 VDC, 8-9W at 13.8 VDC

CW sidetone: 700 Hz

Internal keyer: 5-40 WPM adjustable

Antenna connector: BNC male

Hand microphone supplied with unit. Microphone input jack on rear of case.

#18650 internal battery pack and charging cable sold as an optional accessory

This item is supplied without a DC power cable by YouKits. Vibroplex is making an inexpensive DC power pigtail available for them, model YDC.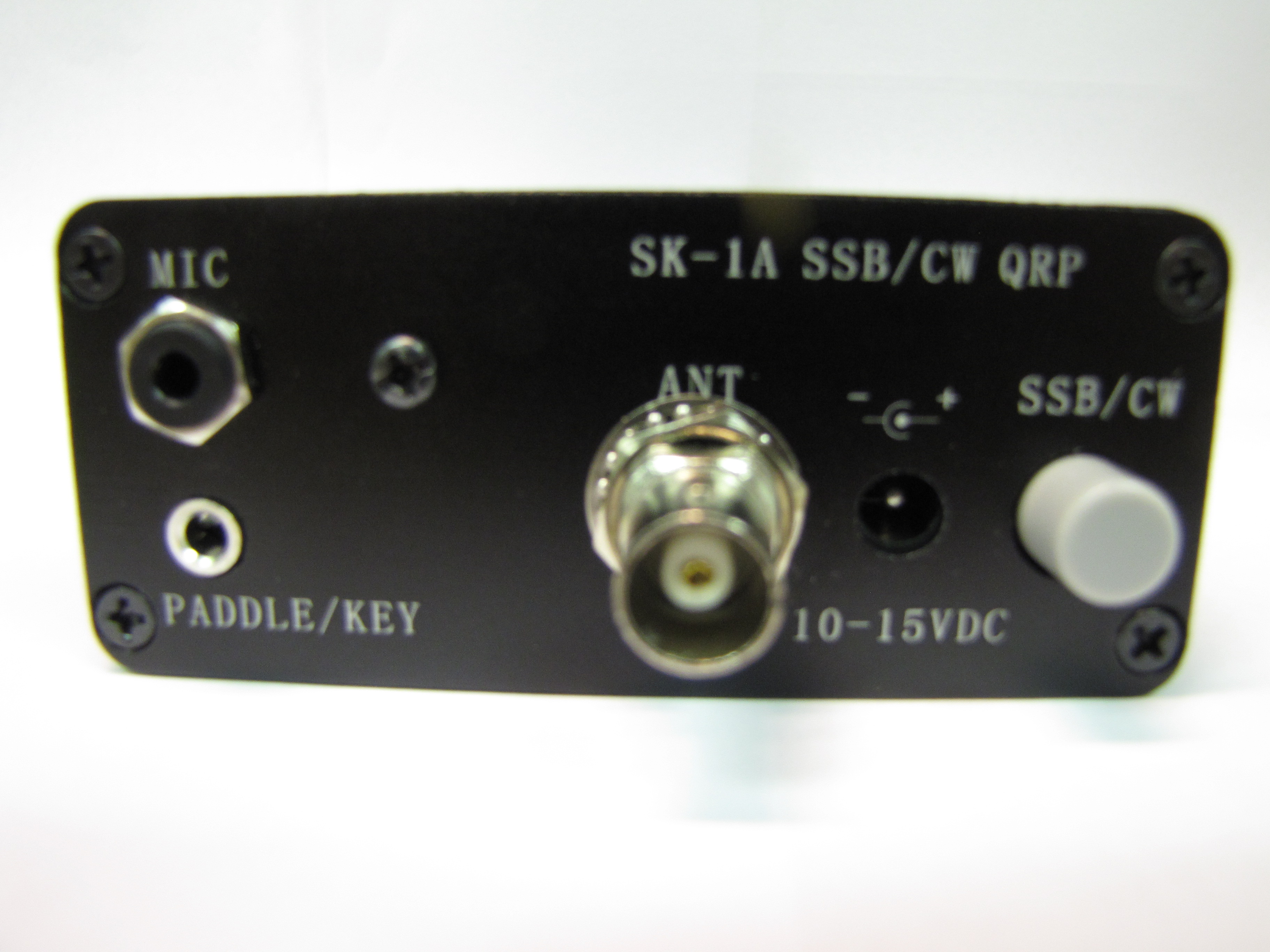 SK1A rear view